At Artemesia Cheese and Fine Foods our goal is to offer a wide selection of cheese, local meats, cured meats, olives, pasta sauce, wine and more!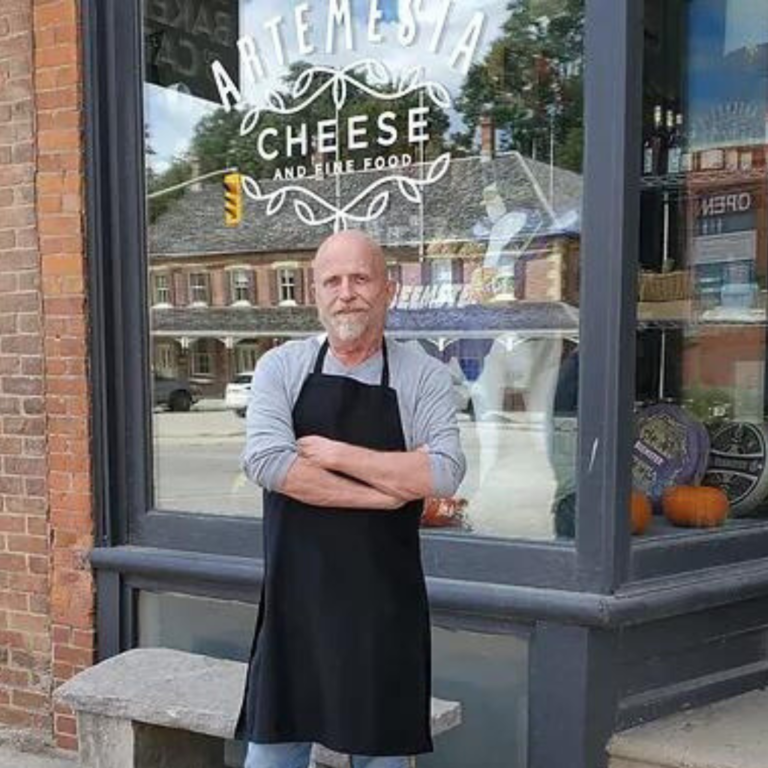 Owner – Gary Ikona
I opened my first cheese shop in 2010 at the Sydenham Street location in Flesherton ON. My intention was to offer a wide variety of fine international and Canadian cheeses and charcuterie to Grey Highlands.
Thirteen years later we're still going strong as Artemesia Cheese and Fine Foods. We have a superb, ever changing selection of fine cheeses from Canada and around the world. We also have a vast array of local and international charcuterie items to go with your cheese and a fully stocked pantry offering everything you need for entertaining with flare.
Now that we've expanded we are offering delicious frozen meals, made on site in our Artemesia Kitchen. We're pleased to be selling premium local meats. Beef, Pork, Poultry, Lamb and Bison
Our goal is to provide you with exciting, new products for your enjoyment at the cottage, after a day skiing or just a quiet night with a good bottle of wine.
Artemesia Cheese and Fine Food
10 Sydenham St.,
Flesherton,
ON N0C 1E0
(226) 287-2003
Wednesday – Saturday
9:00 AM – 5:00 PM
Sunday
10:00 AM – 2:00 PM